I
have searched high and low for the artist who's work would compliment my new Scandinavian doll house.
I am happy to say I have found two! The first one is Angela Petsis , and it was her sweet dreamy deer that caught my attention a few days ago
.I have since bought the original encaustic
painting know as Dear Love .
This painting is actually 4x4 so it
will fit perfectly in the girls new home
If you guys get a chance please drop in to her shop over at Etsy
http://www.etsy.com/people/TheLegendofNow?ref=ls_profile
The next artist who's work I adore is Kendra Binney . According to Kendra's profile she was raised in a small town with no shoe stores. Most of her time was spent barefoot searching the tall grass for spiders and snakes, and other hidden treasures.
http://www.etsy.com/shop/kendrabinney?ref=pr_shop_more
I fell in love with Kendra's whimsical paintings immediately . I went through Her shop and marked just about everything she had as a favorite ! It was incredibly hard for me to pick just one painting , but I manged to narrow it down to two of her pieces. And I like to add most of her work is on a small scale, so it's perfect for a doll house. Here are the two I'm deciding between .
This is a 4x7 . Tell me this doesn't take your breath away .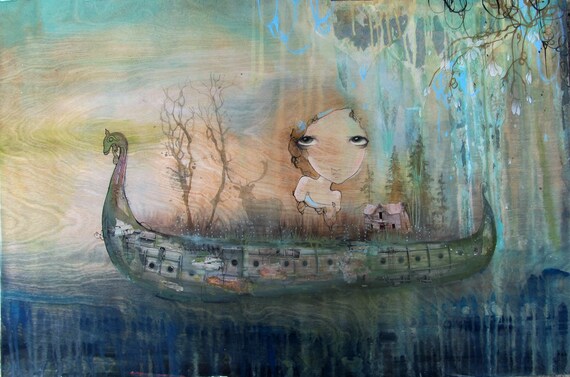 This one is just as stunning as the other . And what I love about her work is the more you look at it the more stuff you find , kinda like a treasure hunt ,lol. This a 8x4 and it is so special to me because I raise painted ladies, which she has painted beautifully here.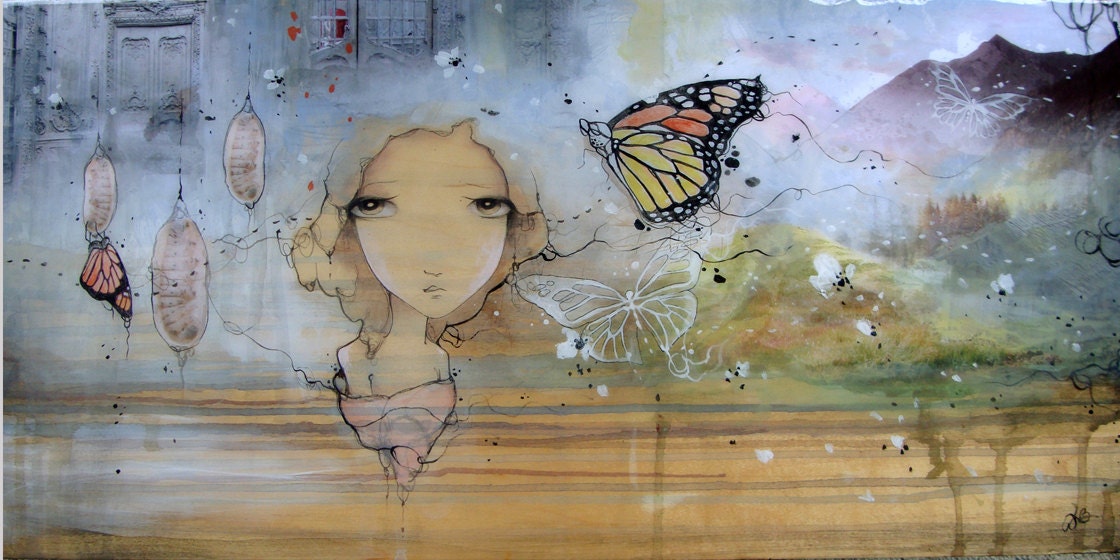 If you want to see more of her incredible work I posted a link to her store !